%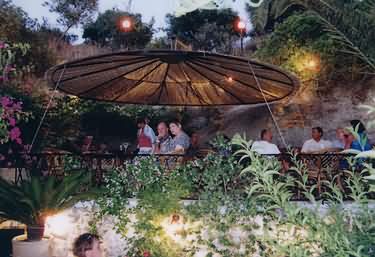 The Cave Bar is the oldest and most picturesque bar in Kalamaki if not Zakynthos. Relax early evening, with the best view over Kalamaki and Laganas Bay, or enjoy a lively atmosphere later on. Table service is available all evening.
Only went on the last day of the holiday to watch the sunset. If only we had gone sooner! Fantastic setting - great music.
John
Best bar on the island! Lovely setting, and view over Kalamki and bay. Set in a real life cave and castle!
Richard and Sarah
Amstel on tap, fantastic sunsets from ontop the ramparts, chilled music and atmos. Bravo Rea!!!
Matt
Nice place to cool off when the evenings are hot! With a sort of bohemian atmosphere!
Natasha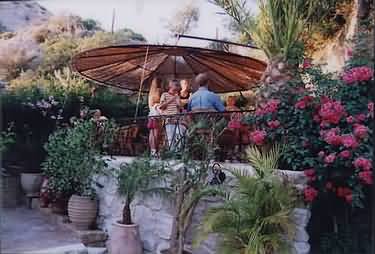 The Cave Bar has a large selection of the best cocktails and beers. Cocktails are made with only the finest spirits, the freshest juices and the best fruit. We can guarantee the best Margherita on the island, but don't forget to try the rest!...
Worth the walk in the heat for the view, Very pretty, climbing plants, including jasmine. Had to wait for a seat, but worth the wait. You must arrive in the daylight to appreciate the scenery.
Neil
Lucy and I just got back on Monday, and visited the Cave Bar a few times. Its a wicked bar with a small castle like tower which has a great view over Kalamaki. The bar is done out a treat and the flowers smell delicious. Prices were fine, had a few drinks, Luce loved the gin fizz... good music and busy, but not too packed. Very friendly staff....would recommend it! Watch for the night lit sign on the hillside.
Marcus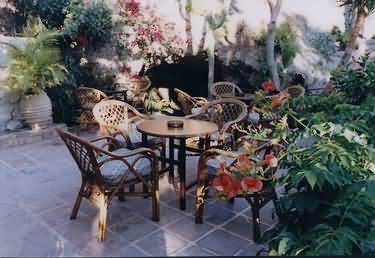 Wecome to
The Cave Bar, Kalamaki, Zante, Zakynthos
Look for the sign on the hillside
Tel: [2695] 041044
Comments taken from JustZante.co.uk
and JustKalamaki.co.uk

A-Z guide to Corfu Kefalonia Kos Zakynthos